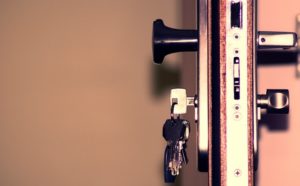 Access control is critical for all kinds of facilities, particularly as businesses reopen with social distancing guidelines in place. While some businesses merely limit the number of visitors they allow at once, many facilities utilize various access control measures to ensure that only authorized visitors may enter. Keeping track of the identities of those on the premises is a vital part of security for many properties, and a robust system must be in place to ensure compliance with access control protocols. If your facility operates using access control and identity management protocols, consider hiring security guards from CES Security to keep your visitors and staff monitored and protected.
What is Identity Management?
Identity management is just one facet of the broader practice of access control. With identity management, facilities have systems in place to track who is on the property and in which areas. Many companies keep visitor logbooks and records for a set period of time to ensure that the information is available if necessary. Identity management allows facilities to limit access to restricted areas to a set list of authorized personnel. Strict access control strategies are common on many types of properties, from manufacturing plants and corporate campuses to medical offices and residential communities.
How Security Guards Can Help With Access Control
While there are many technological means to facilitate identity management, security guards are a valuable tool that should be a part of any identity management system. Some facilities use security guards to check IDs, log visitors, and secure entrances in addition to performing routine patrols. In addition to recording visitors and detecting unauthorized entry, security guards provide a visible security presence that can help deter would-be trespassers. Uniformed guards can be a vital component of any facility's access control system.
Consider Security Guards from CES Security
At CES Security, our security guards undergo rigorous training in both a classroom and on the job. Our guards are trained to stay alert at all times, allowing your staff to have the peace of mind that comes with protection from a qualified security team. Our valued clients also have access to our around-the-clock management team, which is comprised of security experts who are dedicated to providing the best possible service and protection. If your facility is in need of additional access control, consider hiring the team at CES Security!
CES is Dedicated to Serving Our Community
Since opening in 1975, we have been committed to serving businesses in the District of Columbia, Virginia, and Maryland. Our values include proactive communication, honesty, reliability, and quality. We also believe in paying unparalleled attention to detail, no matter which service you require us to provide.
Our services include the following: professional security teams for permanent, temporary, emergency and rapid-response support; around-the-clock patrols and management attention; concierge and hospitality staffing; and a dedicated mobile patrol service with associated staffing. Contact us for a free, professional consultation today! Call 443-471-7000. Don't forget to follow us on social media through Facebook, Twitter, and LinkedIn!