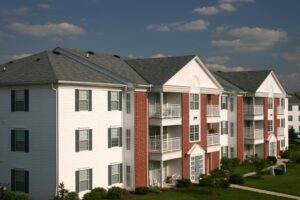 Residential communities have to manage the unique issues that come with housing many people of many different backgrounds and circumstances. This melting pot of people can quickly turn into a boiling pot of turmoil if the complex is not adequately monitored and managed. Keeping your tenants safe should be your number one priority. That's why it's critical to consider the option of hiring a security guard for your residential community.
Immediate Response
A security guard that is on the property has the advantage of being ready and available at a moment's notice. Whether it's domestic violence, theft, or ongoing criminal activity, an on-site security guard can respond immediately to handle the situation. Residents who need assistance can be kept safe, and they will feel more at ease knowing someone is always available when they need help.
In contrast, it could take law enforcement several minutes to several hours to respond, which could result in severe damages to your property, or even risk to the safety of a resident. Law enforcement coming to your property can also elevate a small disturbance into a large one, which could disturb other residents, start rumors, and make your property seem like an unsafe place to live.
Deterrence
The first priority of any security guard is deterrence. When people know there's a security guard on duty, they are less likely to cause trouble for fear of being caught. This can help to protect residents and property by keeping disturbances and criminal activity to a minimum. Your residents will appreciate the peace and quiet that comes with a secure and protected community, and you'll appreciate not having to handle regular problems.
Criminal Activity
Not only can a security guard deter and respond to criminal activity, but they are an excellent asset when a crime requires law enforcement. Even when law enforcement is required, the security guard will still be able to respond quickly and manage the situation until they arrive. The security guard is a credible witness, has a keen eye for detail, and can help the local police maintain order while the situation is handled. You'll be glad you had someone on-site to manage the issue and call law enforcement, even during off-hours. In addition, the police will be glad to have someone who is capable and knowledgeable.
CES is Dedicated to Serving Our Community
Since opening in 1975, we have been committed to serving businesses in the District of Columbia, Maryland, and Virginia. Our values include proactive communication, honesty, reliability, and quality. We also believe in paying unparalleled attention to detail, no matter which service you require us to provide.
Our services include the following: professional security teams for permanent, temporary, emergency and rapid-response support; around-the-clock patrols and management attention; concierge and hospitality staffing; and a dedicated mobile patrol service with associated staffing. Contact us for a free, professional consultation today! Call 443-471-7000. Don't forget to follow us on social media through Facebook, Twitter, and LinkedIn!