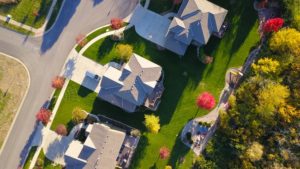 High-end residential developments that include apartments, condominiums, and townhomes are places where families should feel safe. Unfortunately, this is not always the case. Whether your neighborhood is experiencing a recent spike in crime or you are merely looking to increase security, you should consider hiring a security services company. A high-quality security services company will be able to address any security concerns that you may have. This can include analyzing your security strategies, developing a new security plan, and placing security guards on your property. Finding a local security services company that can address your residential property's needs can be tricky, but this blog will break down some of the vital characteristics to look for.
Work With a Company That is Licensed and Insured
When it comes to security services, portions of the industry are heavily regulated. Any business you consider working with should be appropriately licensed and insured, as should their security guards and contractors. Not only is this necessary under the law, but it also limits your liability and ensures that your guards have a baseline of qualifications. At CES Security, all of our security officers are licensed, insured, and trained so that they can protect your property effectively.
They Should Provide Local, 24/7 Security Services
Different cities and neighborhoods have their own unique crime trends, and your security services company should know your area well. This is especially essential during the consultation, analysis, and planning stages of your relationship with the company. When evaluating and redesigning your security strategy, a complete understanding of the area you are in is crucial. Another feature that is key with security services is round the clock availability. There should always be a manager to talk to in the event of an emergency or problem on your property, and emergency situations often happen outside of normal business hours.
An Excellent Reputation is Essential
Lastly, look for a security services company that has a stellar reputation. Your security services company should have ample experience serving properties in your area, and a good reputation speaks volumes. The experts at CES Security have been serving high-end residential properties, warehouses, and construction sites in and around Washington, D.C. and Maryland for over 40 years. Our professional staff are ready to help you improve the security of your building or neighborhood, and we offer security guard and patrol services. Contact us today to learn more about how we can help you keep your property safe and secure.
CES is Dedicated to Serving Our Community
Since opening in 1975, we have been committed to serving businesses in the District of Columbia, Virginia, and Maryland. Our values include proactive communication, honesty, reliability, and quality. We also believe in paying unparalleled attention to detail, no matter which service you require us to provide.
Our services include the following: professional security teams for permanent, temporary, emergency and rapid-response support; around-the-clock patrols and management attention; concierge and hospitality staffing; and a dedicated mobile patrol service with associated staffing. Contact us for a free, professional consultation today! Call 443-471-7000. Don't forget to follow us on social media through Facebook, Twitter, and LinkedIn!