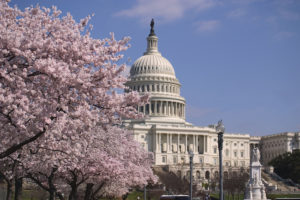 If your property is in a large city like Washington, D.C., you likely know that disaster could thrust your surroundings into pandemonium in an instant. Whether your commercial property is an office, hotel, or warehouse, security guards can help provide sense and order during chaotic emergency situations. Security guards can not only provide day-to-day security, but they can also give your employees and visitors the tools and guidance they need to navigate disaster. Prepare your property for the unthinkable by hiring security guards in Washington, D.C.
Always Have a Leader Present
While your business should have contingency plans and designated evacuation leaders for a wide variety of potential emergencies, having a security guard on the property at all times is invaluable. Guards from CES Security are trained to be alert and ready, meaning that they can spring into action at a moment's notice. People may need help evacuating, sheltering in place, or calling authorities. In emergencies, many people look to security guards and figures of authority for answers. With security guards in place, business owners can rest easy knowing that their property is being watched over.
Communicate Seamlessly with First Responders
Any law enforcement expert or security professional will tell you that eyewitness accounts are notoriously unreliable. Thankfully, guards from CES Security undergo rigorous training that includes instruction on observation and communicating with first responders and law enforcement. Security guards in your facility will know how to act quickly, contacting the proper authorities and making crucial observations. Once first responders arrive on the scene, security guards know how to effectively and efficiently communicate what they have seen, heard, and experienced. This information can be invaluable for emergency response crews.
Maintain a Secure Perimeter After a Disaster
In the event of a natural disaster or other catastrophic event, your building's security features may be compromised. You may have downed fences, broken door locks, and offline security cameras. In these instances, security guards can help you protect your assets and people from trespassers until the appropriate repairs can be made. Thieves and looters become prevalent in times of disaster, and your business needs guards that can hold down a secure perimeter until things return to normal. Contact CES Security today to see what services we can provide for your property.
CES is Dedicated to Serving Our Community
Since opening in 1975, we have been committed to serving businesses in the District of Columbia, Virginia, and Maryland. Our values include proactive communication, honesty, reliability, and quality. We also believe in paying unparalleled attention to detail, no matter which service you require us to provide.
Our services include the following: professional security teams for permanent, temporary, emergency and rapid-response support; around-the-clock patrols and management attention; concierge and hospitality staffing; and a dedicated mobile patrol service with associated staffing. Contact us for a free, professional consultation today! Call 443-471-7000. Don't forget to follow us on social media through Facebook, Twitter, Google+, and LinkedIn!