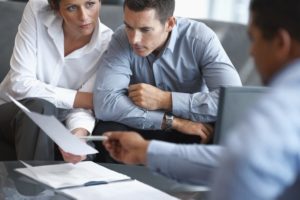 Asset protection, perimeter security, and building safety are essential for any commercial property. Although we've already discussed the benefits of hiring security guards, what to actually look for in a private security company may seem like a bit of a mystery. CES Security is committed to communication, reliability, and quality, but not all security companies can boast the same quality service and value. Here are four qualities to look for when hiring a private security company and why you should consider CES Security.
1. Experience
Your private security company should have ample experience in providing security services to businesses in your area. When the management of your security company has a strong background, you can trust that not only will they be able to handle your day-to-day security needs, but they will also be able to anticipate potential security issues that are common for businesses in your area that are similar to yours. CES Security has been serving businesses in Maryland, Virginia, and Washington, D.C. since 1975. As a result, our management is familiar with the unique security challenges that commercial properties in these areas face.
2. Comprehensive Training
When looking for a private security company, search for organizations that have a clear standard for training their security guards. Security guards should be properly trained, licensed in the jurisdiction where they work, equipped for patrols, and ready to engage with others in a polite and professional manner. At CES, our security guards are licensed and must undergo two days of classroom training, on-site training, and periodic refresher training to meet our rigorous standards.
3. Security Focus
Your new private security company should focus solely on security services. Some contractors only offer security guards in addition to other services, and these types of businesses should be avoided. Companies that specialize in security are more equipped to handle your business's safety and security concerns than ones that only provide security services on the side.
4. Compliant with Licensing and Insurance Requirements
Any private security company you consider should be licensed and insured in your jurisdiction. The security company and the security guards must be licensed and insured. Do some research on local ordinances and eliminate any companies from the running that are not compliant. CES Security is a fully licensed and insured business, and our security guards have all licenses that are required for their position.
CES is Dedicated to Serving Our Community
Since opening in 1975, we have been committed to serving businesses in the District of Columbia, Virginia, and Maryland. Our values include proactive communication, honesty, reliability, and quality. We also believe in paying unparalleled attention to detail, no matter which service you require us to provide.
Our services include the following: professional security teams for permanent, temporary, emergency and rapid-response support; around-the-clock patrols and management attention; concierge and hospitality staffing; and a dedicated mobile patrol service with associated staffing. Contact us for a free, professional consultation today! Call 443-471-7000.  Don't forget to follow us on social media through Facebook, Twitter, and LinkedIn!