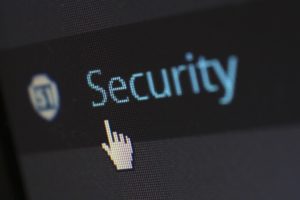 If you are looking to implement a new set of physical security measures for your commercial property in Baltimore, you have a lot of research ahead of you. Hiring security guards can be a challenge, and there are many decisions to make. It may be tempting to hire your own guards for an in-house security department, but hiring security guards from CES Security is easier, faster, and more effective. Read on to discover the benefits of hiring security guards from CES Security for your Baltimore business.
1. We Take Care of Staff Management
If you hire an in-house security team, there are many additional costs that your business will incur. This includes work hours for human resources, security guard wages, health insurance, and paid vacation time when applicable. You are also responsible for mediating employee conflicts, vetting new hires, and other staff management duties in addition to running the rest of your business. With security services from CES Security, we take care of hiring, employee management, and scheduling so that you do not have to.
2. Our Security Guards are Fully Trained, Licensed, and Insured
When you hire security guards from CES, you get security services from fully licensed and insured professionals. Our security guards go through our rigorous in-classroom course and complete on-the-job training. Unlike the candidates that you may interview when assembling an in-house security team, our guards are already vetted and trained. With our guards, you can rest easy knowing that your property's safety is in good hands. You also have access to our around-the-clock management team, whose focus is on providing your business with top-notch security services.
3. No Need to Worry About the Small Stuff
You might not know it, but having an in-house security team comes with a load of trivial tasks and minutiae. Uniforms, flashlights, and other equipment must be researched, requisitioned, and rationed. Employees miss shifts, go on vacation, or change their availability, leaving you without coverage. At CES Security, we take care of the little things so that you can focus on running your business. Leave security to the experts, and contact CES Security today.
CES is Dedicated to Serving Our Community
Since opening in 1975, we have been committed to serving businesses in the District of Columbia, Virginia, and Maryland. Our values include proactive communication, honesty, reliability, and quality. We also believe in paying unparalleled attention to detail, no matter which service you require us to provide.
Our services include the following: professional security teams for permanent, temporary, emergency and rapid-response support; around-the-clock patrols and management attention; concierge and hospitality staffing; and a dedicated mobile patrol service with associated staffing. Contact us for a free, professional consultation today! Call 443-471-7000.  Don't forget to follow us on social media through Facebook, Twitter, and LinkedIn!