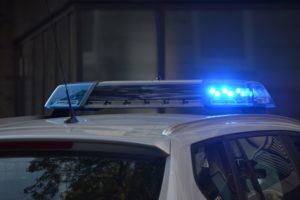 If you are looking to improve the security of your large commercial or residential property, a security vehicle patrol may be the best solution. Stationary security checkpoints and foot patrols are often enough to deter crime. However, some properties like warehouses, gated residential communities, and large campuses usually require a more mobile security presence. Aside from being able to cover large areas, there are many other benefits of using a mobile patrol vehicle for security. Read on to discover three benefits of security vehicle patrol for large properties.
1. Quick Response
One of the most valuable assets of a mobile patrol unit is its fast response times. Security cameras, stationary security officers, and business personnel can alert your security vehicle patrol officer of any issues in progress. The mobile patrol officer can respond quickly and professionally. If necessary, mobile patrol officers will contact local police or emergency departments to report or respond to the situation. Because vehicles cut down drastically on response times, criminals, fires, and other hazards have less time to wreak havoc uninterrupted.
2. Highly Visible Crime Deterrent
While uniformed security officers are a considerable crime deterrent, patrol vehicles are an even more visible security presence. Visible security measures such as patrol cars, security officers, fences, and cameras act as deterrents for illegal activity by showing that a property is protected and that there will likely be consequences for criminal behavior. Not only are patrol cars large and highly visible, but they also move throughout the property, showing a security presence across a large area.
3. Alert Officers
While all of our officers are trained to be alert and ready to respond to emergencies at all times, vehicle patrols can help keep security personnel continually on their toes. Mobile patrol officers are trained to get to know the property which they patrol, allowing them to spot activity that is out of the ordinary or suspicious. Driving from checkpoint to checkpoint, checking locks and doors, and observing various points along their patrol route can help keep guards focused, alert, and on-task.
CES is Dedicated to Serving Our Community
Since opening in 1975, we have been committed to serving businesses in the District of Columbia, Virginia, and Maryland. Our values include proactive communication, honesty, reliability, and quality. We also believe in paying unparalleled attention to detail, no matter which service you require us to provide.
Our services include the following: professional security teams for permanent, temporary, emergency and rapid-response support; around-the-clock patrols and management attention; concierge and hospitality staffing; and a dedicated mobile patrol service with associated staffing. Contact us for a free, professional consultation today! Call 443-471-7000. Don't forget to follow us on social media through Facebook, Twitter, and LinkedIn!