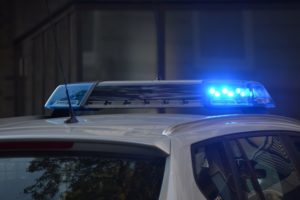 Many people take safety and security for granted until they are faced with a breach or threat. Whether or not your facility has experienced a recent incident, many employees value the peace of mind that comes with an on-site security team. Staff members who work on large properties or take evening shifts can be even more vulnerable, particularly if they work in isolation. Business owners and facility managers often utilize security vehicle patrol services to protect their assets, but patrols have the added benefit of boosting employees' sense of safety. Here are a few of the hidden benefits of security vehicle patrol services for commercial properties.
Let Your Staff Stay On Track
When employees are constantly dealing with trespassers and vandals, they can get distracted from their primary responsibilities. Security vehicle patrol officers take the burden of physical security away from your other staff members, allowing them to focus on their work. Trained guards from CES Security can handle any potential security concerns so that your employees can focus on the work you're paying them for.
Consider Security Vehicle Patrol for Peace of Mind
One of the most significant benefits of an on-site security team is the peace of mind afforded to your staff members. Working night shifts or tackling solo projects in an isolated area can leave employees always looking over their shoulders, and walking around a deserted property can leave anyone feeling nervous. Many employees find themselves vulnerable when walking to and from their vehicles at night. Mobile patrol services are ideal for larger properties because of their fast response times and visible security presence. Your staff members can rest assured knowing that security is just a quick call away, and an escort to their car is available for their safety.
A Secure Facility Can Translate to Increased Productivity
Securing your facility can boost productivity in a variety of ways. Employees can become more focused and productive when they do not have to worry and keep watch for trespassers and would-be thieves. With assets tightly secured, the tools and supplies that your staff members need are less likely to vanish, and your team can avoid spending valuable time dealing with security issues. Contact the experts at CES Security today to learn more about the benefits of security vehicle patrol services for your property.
CES is Dedicated to Serving Our Community
Since opening in 1975, we have been committed to serving businesses in the District of Columbia, Virginia, and Maryland. Our values include proactive communication, honesty, reliability, and quality. We also believe in paying unparalleled attention to detail, no matter which service you require us to provide.
Our services include the following: professional security teams for permanent, temporary, emergency and rapid-response support; around-the-clock patrols and management attention; concierge and hospitality staffing; and a dedicated mobile patrol service with associated staffing. Contact us for a free, professional consultation today! Call 443-471-7000. Don't forget to follow us on social media through Facebook, Twitter, and LinkedIn!