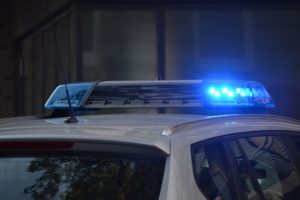 A comprehensive set of security measures is vital for any commercial property. Baltimore business owners in every neighborhood and industry face unique security challenges, but an experienced security services provider can help limit risks and address potential threats. A security services patrol is a particularly valuable tool for business owners and facility managers responsible for large properties. Consider these three benefits of a security services patrol for your Baltimore business, and be sure to contact CES Security for security guards, mobile patrols, and desk attendants.
Secure Points of Entry with a Security Services Patrol
Most commercial facilities feature multiple points of entry. Entrances for guests and employees, emergency exits, loading docks, and windows each serve important functions, but they can also present opportunities for trespassers and thieves to enter your property. Security guards are often tasked with checking points of entry along their patrol routes, ensuring that each entrance remains locked and undisturbed.
Reduce Vulnerability in Parking Lots and Large Facilities
Businesses of all kinds rely upon spacious parking lots for their guests and employees. Unfortunately, parking lots and structures are often poorly-lit and ideal for theft and violent crime. Walkways and large campuses with multiple buildings can be similarly apt for opportunistic crimes; any area with limited foot traffic gives criminals the privacy they need to strike. While access control and good lighting can go a long way in improving safety, a security services patrol can provide employees and visitors peace of mind as they walk to and from their cars and buildings on your property. A visible on-site security force can also deter criminals and detect broken windshields, suspicious characters, and people who need help.
Deter Criminals While Encouraging Business
Nothing puts a damper on a business's reputation quite like a history of property crime. Broken windows, visible vandalism, and reports of stolen property can make customers and employees hesitant about visiting your facility. A highly-visible security services team can make your guests feel safe, reassuring them that all is well. These on-site security experts can also deter criminals that would use your property as a hunting ground. No matter your primary security concerns, the professionals at CES Security are standing by to help. We offer various security services to help business owners in Maryland and the District of Columbia keep their assets safe.
CES is Dedicated to Serving Our Community
Since opening in 1975, we have been committed to serving businesses in the District of Columbia, Maryland, and Virginia. Our values include proactive communication, honesty, reliability, and quality. We also believe in paying unparalleled attention to detail, no matter which service you require us to provide.
Our services include the following: professional security teams for permanent, temporary, emergency and rapid-response support; around-the-clock patrols and management attention; concierge and hospitality staffing; and a dedicated mobile patrol service with associated staffing. Contact us for a free, professional consultation today! Call 443-471-7000. Don't forget to follow us on social media through Facebook, Twitter, and LinkedIn!