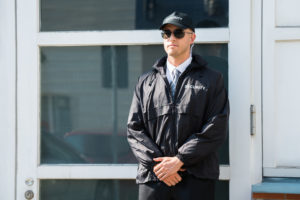 Taking the plunge and investing in security guards for your property can be a daunting prospect, particularly if you have no experience working with a security services provider. First-time clients can have a slew of misconceptions about security guards and related services. Fortunately, these myths can be dispelled easily. Keep reading to learn more about three common myths about security guards, and contact the experts at CES Security for more information about working with a security team for your facility.
Myth 1: If There's an Emergency, I Can Just Call 911
While emergency services are vital for all kinds of urgent matters, there are plenty of situations that are deemed "low-priority." As a result, these calls may not get an on-site response until much later, even if they're important for you, your guests, or your staff. Depending on how busy your local police and fire services are, even the more urgent issues may have to wait. Working with a team of on-site security guards ensures that you always have backup when you need it, no matter what else is going on in your city.
Myth 2: Hiring Security Guards is Expensive
One of the primary reasons that business owners put off hiring security personnel is that they think it'll be too expensive. While it is an added expense, adding security guards to your arsenal can help your bottom line in the long run. Addressing vandalism and replacing stolen property is expensive, too, and there's no price for the loss of human life that can occur during robberies or other violent crimes. Hiring security guards is a vital aspect of crime deterrence, and the presence of uniformed guards on your property can discourage criminals while making potential clients feel more at ease.
Myth 3: My Area is Safe, So I Don't Need Security Guards
If your business is located in a safe, peaceful area, that's great! However, a false sense of security can be a dangerous thing. Being prepared and proactive is essential when it comes to physical security, particularly in times like these where civil unrest and other complications lurk around every corner. Security guards aren't just for businesses in high-risk areas; these trained professionals are a valuable addition to facilities in all kinds of neighborhoods, from industrial complexes to upscale residential developments.
CES is Dedicated to Serving Our Community
Since opening in 1975, we have been committed to serving businesses in the District of Columbia, Maryland, and Virginia. Our values include proactive communication, honesty, reliability, and quality. We also believe in paying unparalleled attention to detail, no matter which service you require us to provide.
Our services include the following: professional security teams for permanent, temporary, emergency and rapid-response support; around-the-clock patrols and management attention; concierge and hospitality staffing; and a dedicated mobile patrol service with associated staffing. Contact us for a free, professional consultation today! Call 443-471-7000. Don't forget to follow us on social media through Facebook, Twitter, and LinkedIn!