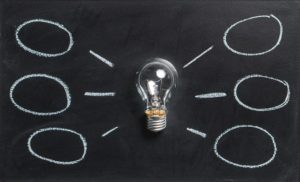 No matter what type of facility you operate, you likely have a significant collection of physical assets on your property. Heavy machinery, office equipment, furniture, and data can represent tempting targets for all kinds of criminals, and securing these assets is no small task. Working with a team of security professionals is vital. If you're considering implementing a new and improved set of asset protection strategies to protect your business, contact the team at CES Security and follow these four steps.
Determine What Assets are Present
The first and most important step when improving any security strategy is to figure out what items, people, and data must be secured. Creating and updating inventories of supplies, salable goods, and equipment is critical. When developing an improved asset protection strategy, it is also helpful to note where valuable data is stored, where physical valuables are located, and where portable equipment or electronic devices may be at any given time.
Evaluate Risks and Areas of Improvement for Your Asset Protection Strategy
Once you've determined which items are of value, work with a security services professional to assess potential risks. What are the consequences of client information or sensitive data falling into the wrong hands? What types of threats are most likely for your industry, neighborhood, and facility? Where are the existing vulnerabilities in your current security plan? Getting the answers to these kinds of questions can help you and your security services provider create a more well-rounded asset protection strategy.
Limit and Consolidate On-Site Assets
Securing assets can be much simpler when they are located in the same place. Weigh the risks and benefits of consolidating assets on your property. While centralized locations for data, equipment, and other valuables can make it easier to keep track of and protect these assets, consolidation does come with risks.
Secure the Facility
Finally, once you and your security services provider have developed a well-informed asset protection strategy, it's time to put those plans into action. Security guards are an excellent tool for perimeter and asset protection, and they can act as a strong deterrent for crime on all kinds of properties. Contact the experts at CES Security to discuss asset protection strategies and potential security solutions for your property.
CES is Dedicated to Serving Our Community
Since opening in 1975, we have been committed to serving businesses in the District of Columbia, Maryland, and Virginia. Our values include proactive communication, honesty, reliability, and quality. We also believe in paying unparalleled attention to detail, no matter which service you require us to provide.
Our services include the following: professional security teams for permanent, temporary, emergency and rapid-response support; around-the-clock patrols and management attention; concierge and hospitality staffing; and a dedicated mobile patrol service with associated staffing. Contact us for a free, professional consultation today! Call 443-471-7000. Don't forget to follow us on social media through Facebook, Twitter, and LinkedIn!