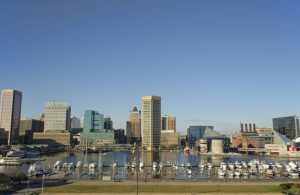 If you own a property or business in Baltimore, then you know how important physical security can be. Whether you run a warehouse, factory, or other large commercial property, facility protection is an essential line item in your budget. However, finding the best security guards in Baltimore can be tricky. There are a few things that you should look for in your search for a high-quality security guard company. Here are some things to keep in mind if you are looking for qualified security guards for your Baltimore property.
Does the Company Provide Unrelated Services?
Some companies that offer security guard services also provide services that are entirely unrelated to security and asset protection. These services can include cleaning, landscaping and more. While this may seem like an opportunity for one-stop shopping, you should really look for security companies that focus solely on physical security and security consulting. When you hire security guards from a company that only does security, you know that your facility and asset protection needs will be given top priority.
Are the Security Guards Appropriately Licensed and Insured?
Property owners occasionally face liability issues involving guests and employees. Unlicensed and uninsured security guards can open your business up to legal trouble. When searching for security guards in Baltimore, you must look for security guards and service providers that are properly licensed and covered by the appropriate insurance. Not only can this help weed out inferior security guard service providers, but it also ensures that your property is covered in the event of any incidents.
Are the Security Guards Well-Trained?
Finally, the security guards you hire to protect your Baltimore property should be well-trained. Some cut-rate security services companies have incredibly lax hiring standards, and their staff may do more harm than good for your business. At CES Security, our security guards are licensed professionals who undergo training both in a classroom and on the job. We have provided excellent security services to businesses in and around Baltimore since 1975, and we know the value of well-trained, licensed, alert, and professional security personnel. If you are looking to hire security guards for your Baltimore property, contact the team at CES Security today.
CES is Dedicated to Serving Our Community
Since opening in 1975, we have been committed to serving businesses in the District of Columbia, Virginia, and Maryland. Our values include proactive communication, honesty, reliability, and quality. We also believe in paying unparalleled attention to detail, no matter which service you require us to provide.
Our services include the following: professional security teams for permanent, temporary, emergency and rapid-response support; around-the-clock patrols and management attention; concierge and hospitality staffing; and a dedicated mobile patrol service with associated staffing. Contact us for a free, professional consultation today! Call 443-471-7000. Don't forget to follow us on social media through Facebook, Twitter, and LinkedIn!