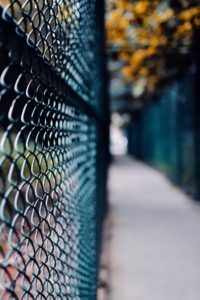 Whether you have experienced a recent uptick in security incidents or you would like to be proactive, hiring a security company can be an incredibly valuable investment. While many security companies offer consulting, security guards, and vehicle patrol services, none of them can provide the expertise and quality of service that you can come to expect from CES Security. In this week's blog, we will go over a few of the benefits of hiring a security company to protect your property.
Get an Expert Opinion with a Security Consultation
One of the most valuable services provided by a security company is a security consultation. During the consultation process, knowledgeable professionals will assess your existing security measures and safety concerns to determine which aspects of your facility's physical security may be lacking. Perimeter security, pedestrian and vehicle access, and the use of security guards and electronic monitoring are just some aspects that your consultant will evaluate. The experienced consultants at CES Security represent a company that has spent over 40 years providing high quality security services to businesses in Maryland and the District of Columbia.
Utilize Trained Security Guards and Security Vehicle Patrols
At CES Security, we pair our expert security consulting with real-world solutions. Uniformed security guards and mobile patrol vehicles can be an incredibly valuable asset for your property. Driven by decades of experience, the team at CES Security can help you use these resources as wisely as possible. Our trained security officers undergo rigorous in-classroom training as well as on-the-job training to ensure that they are fully equipped to protect your property and help deter crime. Security vehicle patrols are ideal for our customers with larger properties such as industrial parks, warehouses, gated communities, and construction sites.
Adjust Security Measures to Meet Changes in Risk
While paying attention to local crime trends and industry-specific risk is essential, the landscape of physical crime is always changing in new and unpredictable ways that can be challenging for business owners to overcome on their own. With support from a trusted security company, your property will be able to navigate these changes and make the adjustments necessary to mitigate increased risk. Contact the professionals at CES Security today and take the first step towards a more secure property.
CES is Dedicated to Serving Our Community
Since opening in 1975, we have been committed to serving businesses in the District of Columbia, Virginia, and Maryland. Our values include proactive communication, honesty, reliability, and quality. We also believe in paying unparalleled attention to detail, no matter which service you require us to provide.
Our services include the following: professional security teams for permanent, temporary, emergency and rapid-response support; around-the-clock patrols and management attention; concierge and hospitality staffing; and a dedicated mobile patrol service with associated staffing. Contact us for a free, professional consultation today! Call 443-471-7000. Don't forget to follow us on social media through Facebook, Twitter, and LinkedIn!