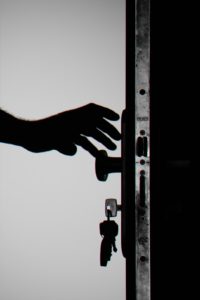 From cash and goods to information and equipment, businesses of all kinds face unique asset protection challenges. While considering your asset protection strategy is an essential part of operating a successful and secure facility, many business owners and managers do not take the steps they should to ensure that their property is protected. At CES Security, your facility's safety is our business. Here are a few ways that you can improve your facility's asset protection strategy with help from CES Security.
1. Leave Your Asset Protection Strategy to Professionals
While it may seem like any newly-implemented security protocol is a step in the right direction, poor asset protection strategy can serve as a hindrance and allow for greater opportunities for theft and other breaches. Some business owners fall into the trap of devising overly-complex or otherwise flawed protocols that are either ineffective or difficult to follow. A security consultation from CES Security allows you to get real input and guidance from experts that represent a company with over 40 years of experience.
2. Ensure Monitoring of All Important Areas
When it comes to asset protection, an unmonitored area provides thieves a place to conceal stolen goods, enter and exit unnoticed, or otherwise hide their criminal activity. It is essential that you monitor all points of entry and exit, including emergency exits, as well as other vulnerable areas. While security cameras are a popular choice, security guards provide unmatched responsiveness and a human element that is essential in deterring and detecting crime. For properties that are best served by security vehicle patrol, a practical and thorough patrol route is crucial. The security guards at CES Security are trained to monitor your property for any suspicious activity, day or night, on foot or by car.
3. Communicate Plans to Employees and Visitors
Things like visitor pass systems, equipment logs, and other security measures are essential in asset protection. However, protocols and procedures can only be effective if they are followed. Once you have worked with your security consultant to develop an asset protection strategy, be sure to inform your employees, visitors, or residents of any procedural changes that require their compliance. Creating a culture of awareness is crucial. Make sure that all changes in procedure are clearly explained so that your employees can follow them appropriately.
CES is Dedicated to Serving Our Community
Since opening in 1975, we have been committed to serving businesses in the District of Columbia, Virginia, and Maryland. Our values include proactive communication, honesty, reliability, and quality. We also believe in paying unparalleled attention to detail, no matter which service you require us to provide.
Our services include the following: professional security teams for permanent, temporary, emergency and rapid-response support; around-the-clock patrols and management attention; concierge and hospitality staffing; and a dedicated mobile patrol service with associated staffing. Contact us for a free, professional consultation today! Call 443-471-7000. Don't forget to follow us on social media through Facebook, Twitter, and LinkedIn!