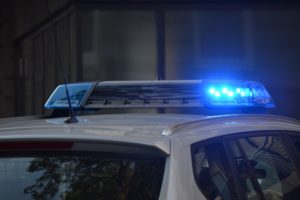 Keeping any facility safe can be a challenge, but this is especially true for large or remote properties. Warehouses, construction sites, and residential communities are just a few types of properties that face unique security challenges due to their size. Fortunately, mobile patrol officers can provide a valuable security presence that leaves no area vulnerable. While stationary guards and officers on foot patrol are excellent security tools for many properties, mobile patrols are often necessary to cover a large area. Read on to learn how you can determine whether security vehicle patrol or foot patrols are right for your property.
How Large is Your Facility?
For large, sprawling facilities, security vehicle patrol services can be a necessity. Many expansive properties cannot be effectively monitored by a single security guard on foot. If your property encompasses a large area, mobile security officers are an excellent option for providing a highly visible security presence and constant monitoring. Guards and security vehicle patrol service can reach all areas of the property within a short period of time, making them ideal for patrolling properties after business hours.
What is Your Main Goal for Your Security Vehicle Patrol?
If your main goal for your security team is to monitor a single entry point or guide foot traffic through your lobby, then security vehicle patrol services may not be the ideal solution for you. However, if you require round-the-clock monitoring of your warehouse's assets or your construction site's perimeter, mobile security officers are a useful option. Discussing your security needs and goals with a consultant from CES Security is an excellent way to get started on improving your facility's security. Contact our team today to schedule a professional security consultation.
What Challenges Does Your Facility Face?
Fortunately for property managers and business owners in Maryland and the District of Columbia, the experts at CES Security have decades of experience meeting the unique challenges faced by facilities in the area. Properties that are prone to being vandalized can benefit significantly from the visual presence of mobile security guards, and the managers and owners of large properties can rest assured that their perimeter is protected with a security vehicle patrol.
CES is Dedicated to Serving Our Community
Since opening in 1975, we have been committed to serving businesses in the District of Columbia, Virginia, and Maryland. Our values include proactive communication, honesty, reliability, and quality. We also believe in paying unparalleled attention to detail, no matter which service you require us to provide.
Our services include the following: professional security teams for permanent, temporary, emergency and rapid-response support; around-the-clock patrols and management attention; concierge and hospitality staffing; and a dedicated mobile patrol service with associated staffing. Contact us for a free, professional consultation today! Call 443-471-7000. Don't forget to follow us on social media through Facebook, Twitter, and LinkedIn!