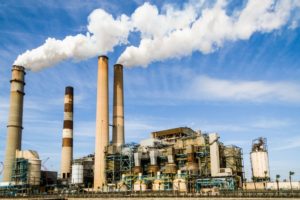 Although cybersecurity is becoming more and more critical, physical asset protection is still an integral part of securing commercial, industrial, and residential properties. When it comes to security for industrial properties, there are many risks and variables to consider. The experts at CES Security can help you develop an asset protection plan for your industrial facility to help ensure that your equipment, information, materials, and products remain accounted for. Here are a few key aspects of asset protection to consider for your industrial property.
Protect Your Utilities
Facilities of any kind can be brought to a grinding halt without water or power, but this is especially true for industrial properties. Factories, warehouses, and specialized storage facilities are all particularly vulnerable to losses in function when issues with utilities arise. If your property has on-site infrastructure for the delivery of power, telecommunications services, gas, or water, you must work with your security services company to ensure that these assets are protected. Your security professionals can give you advice and resources to help mitigate the risks of accidental damage, vandalism, or targeted attacks.
Secure Points of Entry, Exit, and Disposal
Many industrial facilities have secure methods of receiving, shipping, and disposing of goods, byproducts, and information. You must ensure that every step of these processes is secure. Some manufacturing plants dispose of metal scraps, unshredded documents, or other materials of value. If a facility's disposal areas are not protected, they become attractive targets for theft. In addition to stationing security personnel at your facility's entrances and exits, make sure to include on-site disposal locations, loading docks, and holding areas in your security guard patrol routes.
Use Security Guards for Patrols and Stationary Checkpoints
One of the most valuable tools in asset protection is a qualified team of security guards, and that is what industrial facility managers and owners can expect from CES Security. Our experts will work with you to analyze your property's vulnerable points, develop a security plan, and provide security guards to patrol and monitor your facility while providing you with ongoing updates about your facility's status. Cybersecurity measures, cameras, and physical barriers can go far in asset protection, but nothing can match the immediate response of a well-trained security guard. Contact the professionals at CES Security today for a consultation, and help keep your industrial property safe and secure.
CES is Dedicated to Serving Our Community
Since opening in 1975, we have been committed to serving businesses in the District of Columbia, Virginia, and Maryland. Our values include proactive communication, honesty, reliability, and quality. We also believe in paying unparalleled attention to detail, no matter which service you require us to provide.
Our services include the following: professional security teams for permanent, temporary, emergency and rapid-response support; around-the-clock patrols and management attention; concierge and hospitality staffing; and a dedicated mobile patrol service with associated staffing. Contact us for a free, professional consultation today! Call 443-471-7000. Don't forget to follow us on social media through Facebook, Twitter, and LinkedIn!