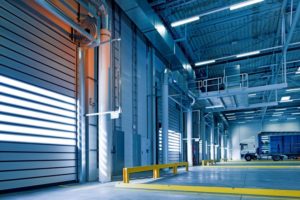 When it comes to protecting their assets, warehouse owners and managers face unique challenges. To meet these challenges head-on, owners and managers must work with security professionals to devise appropriate facility protection strategies and enact suitable security measures. At CES Security, our professionals are dedicated to giving business owners the tools they need to protect their interests, and we have been providing security services to businesses in the District of Columbia, Maryland, and Virginia since 1975. In this blog, we will discuss a few of the ways in which warehouses can improve their facility protection practices and ensure that the property is safe and secure.
Evaluate Your Perimeter Protection
Warehouses often become targets for theft due to the valuable assets they hold. As such, the first step to adequate facility protection is to restrict access and secure the facility's perimeter. Entrance and exit points should be closely monitored and regulated, and special care should be taken to secure loading bays, trash disposal areas, and other places that trespassers may target. A security consultation from CES Security can provide insight into the shortfalls of your current security system, allowing you to make essential improvements.
Remove Visual Obstructions and Eliminate Hiding Places
One way to deter trespassers and thieves is to eliminate any hiding places in and around your property. Thick hedges around your border may deter criminals, but they also provide hiding places that trespassers can use to avoid detection. Some businesses choose to install CCTV systems, while others opt for convex mirrors that provide visibility around corners and remove blind spots. Mirrors allow security guards to patrol your property more effectively, and patrol routes can be designed with CCTV in mind so that no area of your facility is unprotected.
Examine Your Protocols with Facility Protection in Mind
Finally, warehouse owners and managers can improve their property's physical security by analyzing all protocols with facility protection in mind. A professional security consultation is crucial for this step. Examine how your facility processes shipments, disposes of garbage, and handles employee dismissals. These situations can be the perfect opportunity for bad actors to infiltrate or steal from your facility, and incorporating added security measures is only possible when you know what your facility's weak points are. Contact the experts at CES Security today to learn more about how we can help you protect your property.
CES is Dedicated to Serving Our Community
Since opening in 1975, we have been committed to serving businesses in the District of Columbia, Virginia, and Maryland. Our values include proactive communication, honesty, reliability, and quality. We also believe in paying unparalleled attention to detail, no matter which service you require us to provide.
Our services include the following: professional security teams for permanent, temporary, emergency and rapid-response support; around-the-clock patrols and management attention; concierge and hospitality staffing; and a dedicated mobile patrol service with associated staffing. Contact us for a free, professional consultation today! Call 443-471-7000. Don't forget to follow us on social media through Facebook, Twitter, and LinkedIn!