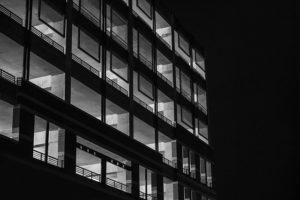 How do you keep your property safe after business hours? If you simply lock your doors and set an alarm system, you may not be doing enough. Facility protection measures of all kinds work together to minimize your risk of property damage, theft, and physical harm. Still, some business owners and managers fail to extend these measures after closing time. If your after-hours facility protection measures are lacking, consider working with the professionals at CES Security.
Properties Face Additional Risks After Closing Time
While it may seem like activity on your property calms down after closing, the reality is that your facility can face additional risks when your employees aren't around. Empty buildings can be an irresistible target for criminals; they may think that all of your assets are sitting around unguarded. Without facility protection measures in place, the odds of catching criminals in the act can be quite slim, and the cover of darkness allows bad actors to get in and out undetected.
Overnight Facility Protection is Vital, Regardless of Scheduled Business Hours
Even businesses with extended hours can use overnight facility protection. Many properties have reduced foot traffic and limited staff on-site at night, even if the facility remains open. Criminals can feel emboldened by the relative solitude, and your employees and guests may pay the price. Overnight facility protection is particularly important for businesses that operate at night — a burglary is never good, but a robbery where bystanders get caught in the crossfire is even worse.
Choose CES Security for Facility Protection
Fortunately, businesses can bolster their overnight facility protection measures by working with the team at CES Security. We offer security guards to patrol and protect, day or night. Foot patrols and stationed guards can reassure your guests and employees. Mobile patrol officers can cover large areas, even in darkness, watching for suspicious activity and deterring criminals. No matter what kind of hours you keep, the professionals at CES Security are here to help! Contact us today to learn more about facility protection for your property.
CES is Dedicated to Serving Our Community
Since opening in 1975, we have been committed to serving businesses in the District of Columbia, Maryland, and Virginia. Our values include proactive communication, honesty, reliability, and quality. We also believe in paying unparalleled attention to detail, no matter which service you require us to provide.
Our services include the following: professional security teams for permanent, temporary, emergency and rapid-response support; around-the-clock patrols and management attention; concierge and hospitality staffing; and a dedicated mobile patrol service with associated staffing. Contact us for a free, professional consultation today! Call 443-471-7000. Don't forget to follow us on social media through Facebook, Twitter, and LinkedIn!