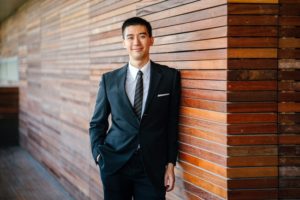 When business owners and community managers invest in security services, they typically have specific benefits in mind. Decreasing the incidence of property crime, deterring trespassers, and boosting security and safety are often at the top of the list of objectives for business owners. However, there are some unexpected benefits that can come along with your security services team. In this blog, we take a look at some of the less obvious perks associated with security services.
Security Services Can Increase Policy Compliance
With the COVID-19 pandemic and other current events challenging Americans everywhere, many businesses have instituted numerous changes in company policy to try to keep up. This can be difficult for employees to enforce, and customers are often unaware or unsupportive of these policies. Having a team of security guards or desk attendants onsite can encourage visitors and employees to do the right thing and follow the stated rules. Security services professionals can also inform visitors of updates to company policy, urge them to follow the rules, and act as reinforcements for employees who interact with unhappy visitors.
Security Services Professionals Can Boost Customer Experience
Do your guests have someone to turn to with questions or requests for assistance? Security guards can go on foot patrols, use patrol vehicles, or be stationed in place. Your visitors will likely be drawn to these uniformed professionals when they need help. Security guards are an invaluable asset when guests encounter medical emergencies, crime, or difficulties navigating the facility. Letting security guards handle some of these issues can also allow your other staff members to be more productive.
Increase Employee Morale with a Safe Workplace
Your employees deserve to work in a place that is safe and secure. Shady parking lots, unsecured entrances, and overnight shifts can be scary for your workers. Hiring a team of security professionals offers your staff members reassurance and peace of mind, providing them with backup if unsafe situations arise. Knowing that they are safe (and that you care enough about their wellbeing to invest in security services) can boost morale and keep employees happy, comfortable, and productive.
CES is Dedicated to Serving Our Community
Since opening in 1975, we have been committed to serving businesses in the District of Columbia, Maryland, and Virginia. Our values include proactive communication, honesty, reliability, and quality. We also believe in paying unparalleled attention to detail, no matter which service you require us to provide.
Our services include the following: professional security teams for permanent, temporary, emergency and rapid-response support; around-the-clock patrols and management attention; concierge and hospitality staffing; and a dedicated mobile patrol service with associated staffing. Contact us for a free, professional consultation today! Call 443-471-7000. Don't forget to follow us on social media through Facebook, Twitter, and LinkedIn!