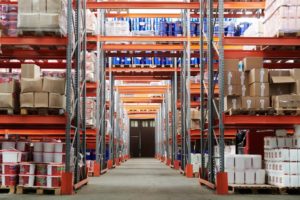 Large commercial and industrial properties have unique needs when it comes to all kinds of services, and security services are no exception. Factories and warehouses typically have much larger areas to cover, and the valuables kept on-site can be irresistible targets for theft. These properties also face threats and challenges that other smaller facilities do not. Owners and managers of factories and warehouses must invest in top-of-the-line security guard services to keep their facilities protected at all hours. Here are some common benefits of security guard services for these unique properties:
Why Security Guard Services are Crucial
Security concerns can arise at any type of facility. Security guards assist with deterring, detecting, and responding to things like property crime and trespassing, but they are also a valuable tool for emergency preparedness and response. Keeping your facility secure can help limit your risk of lost profits due to theft, vandalism, and stolen information. Having a team of security professionals on-site also gives your employees somewhere to turn in the event of an emergency or potential security concern.
How Security Guard Services Serve Factories
Factories take many forms, but they all house high-value equipment, materials, information, and employees. Keeping each of these things safe is a top priority for many business owners, and security guard services can help. Security guards can maintain a secure perimeter and keep an eye out for any suspicious activity, irregularities, or intrusions. Uniformed security guards can help employees evacuate in the event of a fire or other emergency, providing a clear authority figure in times of crisis.
Keep Warehouse Contents Under Lock and Key
Like factories, warehouses often have large amounts of equipment and salable goods. Minimizing losses due to theft is at the top of the list for many business owners and managers, and a visible security presence is crucial in this endeavor. Uniformed security personnel can deter potential trespassers and thieves who may target your facility from the outside. Their presence can also discourage employees from taking items they shouldn't or using equipment for unauthorized purposes, reducing "shrink" and theft from internal sources.
CES is Dedicated to Serving Our Community
Since opening in 1975, we have been committed to serving businesses in the District of Columbia, Maryland, and Virginia. Our values include proactive communication, honesty, reliability, and quality. We also believe in paying unparalleled attention to detail, no matter which service you require us to provide.
Our services include the following: professional security teams for permanent, temporary, emergency and rapid-response support; around-the-clock patrols and management attention; concierge and hospitality staffing; and a dedicated mobile patrol service with associated staffing. Contact us for a free, professional consultation today! Call 443-471-7000. Don't forget to follow us on social media through Facebook, Twitter, and LinkedIn!