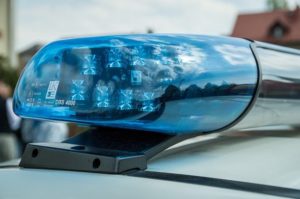 As we've discussed in other blogs, security vehicle patrol services are a vital investment for owners and managers of many kinds of large properties. Still, the applications for these services are virtually limitless. All sorts of businesses in Maryland and the District of Columbia can use mobile patrol officers to stay safe and protected. In this blog, we explore three more types of properties that are ideal candidates for security vehicle patrol services. If your facility is in need of a more robust security presence, call the experts at CES Security! We offer security guards, security vehicle patrol services, and lobby attendants to make sure your property, guests, and employees remain protected at all times.
Security Vehicle Patrol Services Can Oversee Parking Lots and Nearby Areas
Are your visitors and employees safe when they walk to their cars at night? Parking lots are places where innocent visitors can be particularly vulnerable, and vandals and thieves can take advantage of this vulnerability. Security vehicle patrol services can cover large parking lots at all hours, ensuring that your guests (and their vehicles) are safe. Not only do mobile patrols deter criminals with their visible presence, but they can also make your guests and employees feel more at ease getting to and from their vehicles.
Security Vehicle Patrol Services Protect Properties with Multiple Buildings
Businesses of any kind can have a facility with multiple buildings, and these properties can be challenging to secure. Multi-building properties face unique challenges when it comes to surveillance and access control, but security vehicle patrol services can help deter and detect suspicious activity throughout these large facilities.
Mixed-Use Areas are Ideal Candidates for Security Vehicle Patrol Services
Is your property residential? Commercial? Industrial? Do you share a space with multiple businesses? Many facilities simply defy clear categorization, but they still require protection and a robust security plan. Areas with multiple businesses or property types are excellent places for security vehicle patrol services. Mobile patrol officers provide a valuable visible crime deterrent, and their speed and large coverage area make them ideal for spacious facilities.
CES is Dedicated to Serving Our Community
Since opening in 1975, we have been committed to serving businesses in the District of Columbia, Maryland, and Virginia. Our values include proactive communication, honesty, reliability, and quality. We also believe in paying unparalleled attention to detail, no matter which service you require us to provide.
Our services include the following: professional security teams for permanent, temporary, emergency and rapid-response support; around-the-clock patrols and management attention; concierge and hospitality staffing; and a dedicated mobile patrol service with associated staffing. Contact us for a free, professional consultation today! Call 443-471-7000. Don't forget to follow us on social media through Facebook, Twitter, and LinkedIn!