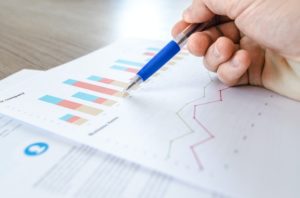 Creating the roadmap for your company's future is a process that is full of unknowns. Changing consumer demands, supply chain complications, and industry trends can throw a wrench in even the most thorough plan. Still, one thing is sure: asset protection is crucial for businesses of any size. No matter your company's size or industry, asset protection must be a concern, and business owners must scale their security measures to account for changes in their facility size, customer base, and more.
Why Asset Protection Should Be a Part of Your Growth Strategy
As your company grows, your needs at every stage of business change. This includes things like physical security and asset protection. If you're adding a new facility, expanding your current office, or broadening your range of services, you must consider the impact that these changes will have on your asset protection needs. You may have to implement more strict access control and monitoring measures, or you may need to develop a system to keep track of high-value assets like equipment, data, and goods. Even the smallest changes can have a ripple effect on physical security, so be sure to work with a team of security services experts to keep all of your assets secure.
Scaling Asset Protection with Changing Needs
For many businesses, growth isn't always a linear process. Depending on your industry's busy season and the ebbs and flows of your company, you may find yourself expanding operations in one quarter and scaling them back during the next. Fortunately, many common security tools and strategies can be adjusted to fit your company's new structure with minimal hassle. By working with a security services team, you can ensure that you have as many lobby attendants, security guards, and mobile patrol officers as you need, even if those numbers fluctuate over time.
Useful Tools for Improved Asset Protection
If your company requires improved asset protection, CES Security offers a range of services to keep your employees, visitors, and assets protected. Security guards can be stationed in important areas or sent on foot patrols, and mobile patrol officers are ideal for larger facilities. Lobby attendants can act as a set of eyes in public-facing areas, and these professionals are an excellent addition to your access control measures. No matter what your asset protection needs are or how they have changed, the experienced team at CES Security is here to help!
CES is Dedicated to Serving Our Community
Since opening in 1975, we have been committed to serving businesses in the District of Columbia, Maryland, and Virginia. Our values include proactive communication, honesty, reliability, and quality. We also believe in paying unparalleled attention to detail, no matter which service you require us to provide.
Our services include the following: professional security teams for permanent, temporary, emergency and rapid-response support; around-the-clock patrols and management attention; concierge and hospitality staffing; and a dedicated mobile patrol service with associated staffing. Contact us for a free, professional consultation today! Call 443-471-7000. Don't forget to follow us on social media through Facebook, Twitter, and LinkedIn!