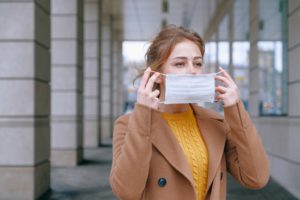 Between mask mandates and existing company policies, enforcing on-site rules can be incredibly difficult for managers and staff. Employees do not always spot policy violations as they occur, and visitors may not always listen or respond appropriately when asked to comply with the rules. Security guards can provide a valuable authoritative presence that serves to support staff members and discourage policy violations. Consider utilizing security guard services to keep your employees and visitors in compliance with stated policies.
Ensure Compliance With Policies and Protocols
Businesses have rules in place for various reasons, and managers often encounter policy enforcement issues. On-site policies can range from mask usage and social distancing to access control protocols and theft prevention measures. Security guards can be a valuable tool for ensuring compliance, and working with a security team that knows the rules and how to enforce them can be a powerful thing. Help ensure compliance by creating clear rules and policies that dictate what action should be taken when violations occur. Security guards will follow these guidelines and take appropriate action to address and report violations.
Security Guards Are Clear Authority Figures
Uniformed security guards are a potent crime deterrent for any facility. Their highly-visible roles as authority figures also make them ideal for discouraging non-compliance with stated rules and policies. Many people find themselves more motivated to follow the rules when authority figures are present, and staff members may be more emboldened to hold visitors and peers accountable when security guards are available for backup. Many business owners enlist the help of security guard services to maintain peace and order on their properties, and supporting efforts to ensure policy compliance serves that goal.
Security Guard Services Help Support Employees
Numerous incidents involving irate customers and employees attempting to enforce company policy have made the news in recent months. Many of these stories are linked to rules regarding mask usage and public safety. Clients and customers are not always happy to abide by a business's rules, and physical altercations and threats can ensue. No employee should have to choose between their personal safety and enforcing company policy. Security guard services provide much-needed support for employees who are responsible for informing guests about company policies and addressing violations. Security guards can act as backup for employees while restoring calm and de-escalating tense situations.
CES is Dedicated to Serving Our Community
Since opening in 1975, we have been committed to serving businesses in the District of Columbia, Maryland, and Virginia. Our values include proactive communication, honesty, reliability, and quality. We also believe in paying unparalleled attention to detail, no matter which service you require us to provide.
Our services include the following: professional security teams for permanent, temporary, emergency and rapid-response support; around-the-clock patrols and management attention; concierge and hospitality staffing; and a dedicated mobile patrol service with associated staffing. Contact us for a free, professional consultation today! Call 443-471-7000. Don't forget to follow us on social media through Facebook, Twitter, and LinkedIn!