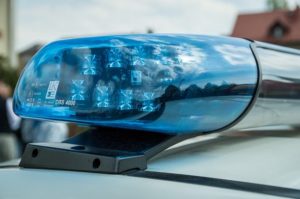 When it comes to security services, not all contractors are the same. At CES Security, our team prides itself on providing trained staff, individualized management attention, and service that is backed up by more than four decades of security experience in the region. In addition to desk attendants and security guards, CES Security offers security vehicle patrol services. Mobile patrol officers are a valuable tool for any large facility, and clients that utilize our security vehicle patrol services can rest assured that their assets are protected.
A Security Vehicle Patrol Service is a Highly-Visible Deterrent
One significant benefit of mobile patrols on large properties is the presence of highly-visible patrol vehicles and guards. Mobile patrols provide a clear security presence that can be enough to deter some opportunistic criminals. In many instances, the mere sight of a security guard will make a trespasser, thief, or vandal think twice about targeting a property. For this reason, a quality security service provider takes great care to provide a professional appearance. Untucked shirts, dirty uniforms, and constant smartphone use give the impression that a security guard is inexperienced or easily duped. Because of this, any security vehicle patrol service of value will work hard to present a professional image, both at the office and in the field. While mobile patrol officers certainly have more to offer than just their appearance, their presence should send a clear message that the area is protected and in capable hands.
Mobile Patrol Officers Should Follow Goal-Based Routes
Although security vehicle patrol services are often intended to be highly visible, following predictable routes can cause some guards trouble. Patrol routes and schedules must be planned with security goals in mind. Some situations require randomized patrols, while others benefit from continuity. Security guards will often check doors and windows for signs of entry, vulnerable spots for suspicious activity, and any other areas that are deemed important or at-risk. An effective security vehicle patrol service will ensure that mobile patrol officers follow procedures and protocols designed to meet security goals.
Their Focus is Not Limited to Their Vehicle
Patrol vehicles are a useful tool for securing expansive properties, but the individuals behind the wheel are the most valuable asset. Well-trained security guards know the importance of constant vigilance, attention to detail, and prompt action. Mobile patrol officers use their cars as a tool to increase their range rather than as a substitute for thorough patrol work. Security guards and mobile patrol officers from CES Security are trained to stay alert at all times, giving each property they protect the utmost care and protection.
CES is Dedicated to Serving Our Community
Since opening in 1975, we have been committed to serving businesses in the District of Columbia, Maryland, and Virginia. Our values include proactive communication, honesty, reliability, and quality. We also believe in paying unparalleled attention to detail, no matter which service you require us to provide.
Our services include the following: professional security teams for permanent, temporary, emergency and rapid-response support; around-the-clock patrols and management attention; concierge and hospitality staffing; and a dedicated mobile patrol service with associated staffing. Contact us for a free, professional consultation today! Call 443-471-7000. Don't forget to follow us on social media through Facebook, Twitter, and LinkedIn!