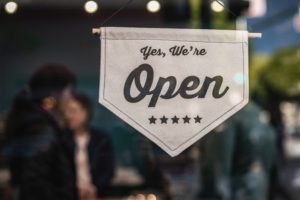 Markets have been volatile over the last year, with many industries saturated with businesses that are just trying to stay afloat. Still, many business owners have weathered the storm and found a new stasis. Maintaining daily operations, planning for the future, and fostering growth requires dedication and resources, and there are many ways for business owners and managers to encourage growth. Investing in asset protection measures and bolstering your physical security strategy is an essential step toward a brighter future for your business. In this blog, we discuss the link between physical asset protection and business growth.
Asset Protection Measures Save Money
While asset protection measures like security guards and mobile patrols may seem like an unnecessary expense, these professionals can deter criminals and help companies avoid major financial disasters. Stolen equipment, compromised data, and vandalism can all cause significant financial hardship for businesses of any size, and a robust security presence on your property can help discourage theft and property crime.
Security Services Encourage Visitors and Reassure Customers
Not only does asset protection help keep unnecessary expenses at bay (e.g., replacing stolen goods, repairing vandalized property, etc.), but it can also help you bring in more business. When visitors see that your property is well protected, they are likely to feel more at ease and welcome. This is particularly true if your facility is in an unsafe or high-traffic area. Guests can feel vulnerable, and they may not return if they feel unsafe. With security guards from CES Security, you can ensure that each guest feels safe and protected. Security services are crucial for all kinds of properties, and they are indispensable in residential complexes.
Asset Protection Facilitates Expansion
If expansion is on your agenda, you cannot afford to be without security. Whether your idea of business growth involves adding a new location, renovating your current facility, or expanding the types and quantity of services you offer, a secure property is crucial. By working with a team of security experts from CES Security, you can keep your property protected even as your business grows and changes. Contact us today to learn how we can help.
CES is Dedicated to Serving Our Community
Since opening in 1975, we have been committed to serving businesses in the District of Columbia, Maryland, and Virginia. Our values include proactive communication, honesty, reliability, and quality. We also believe in paying unparalleled attention to detail, no matter which service you require us to provide.
Our services include the following: professional security teams for permanent, temporary, emergency and rapid-response support; around-the-clock patrols and management attention; concierge and hospitality staffing; and a dedicated mobile patrol service with associated staffing. Contact us for a free, professional consultation today! Call 443-471-7000. Don't forget to follow us on social media through Facebook, Twitter, and LinkedIn!