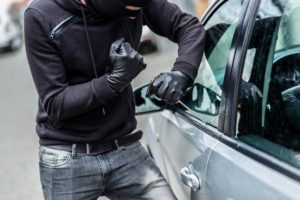 No business owner wants to encounter situations that necessitate having a security presence. Crime and vandalism can be random and unexpected. Being prepared with a security force is ideal, but how do you know if your business needs one? This article details four different situations in which hiring security guards can be beneficial. If these situations are ones that you encounter with your business, consider hiring a uniformed security guard service. Security guards can help businesses in a variety of ways, from deterring crime and vandalism to defusing tense situations with angry customers or employees.
1. Conflicts with Former Employees and Customers
While it is ideal to resolve issues with former employees and customers amicably, a peaceful resolution isn't always possible without a third party. Security guards monitor their surroundings and observe potential risks so that your employees are not left to handle dangerous or volatile people without backup.
2. Parking Lots
Businesses with large parking lots can be prone to increased crime. Parking lots can allow cover for all kinds of illegal activity, and they are often not monitored. Having a uniformed security guard perform regular patrols on the perimeter can help deter people from using the area around your business as a place to commit crimes unnoticed. Security guards can also help ensure that employees and patrons feel safe walking to their cars at night.
3. High-Crime Areas
If your business is in an area with a high crime rate, a great security guard can help prevent outside crime from disturbing your customers and employees. Having a uniformed security guard on the premises can help deter potential vandals and miscreants. If your business is targeted by criminals, having a security guard on the grounds can help prevent an issue.
4. Near Areas Where Alcohol is Served
Businesses that are near establishments that serve alcohol benefit from having security guards. Security guards can take the proper steps to defuse risky situations that may occur in the areas around bars and restaurants. Seeing a uniformed guard can make intoxicated individuals think twice before doing something dangerous.
CES is Dedicated to Serving Our Community
Since opening in 1975, we have been committed to serving businesses in the District of Columbia, Virginia, and Maryland. Our values include proactive communication, honesty, reliability, and quality. We also believe in paying unparalleled attention to detail, no matter which service you require us to provide.
Our services include the following: Professional security teams for permanent, temporary, emergency and rapid-response support; around-the-clock patrols and management attention; concierge and hospitality staffing; and a dedicated mobile patrol service with associated staffing. Contact us for a free, professional consultation today! Call 443-471-7000.  Don't forget to follow us on social media through Facebook, Twitter, and LinkedIn!