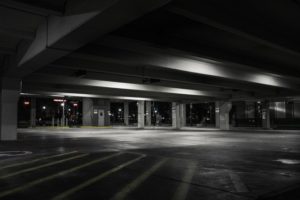 As summer turns to fall, business owners and property managers everywhere are turning their attention to security. Fewer daylight hours and longer nights can leave any property vulnerable to property crime, and larger properties are often particularly challenging to secure. Security vehicle patrol services are a valuable security solution for all kinds of large properties, and the protection these professionals offer is simply unparalleled. Here are a few reasons why security vehicle patrol services stand out:
Security Vehicle Patrol Services Cover Large Areas
Whether you operate a massive multi-building facility or have a large parking lot for guests and employees, security vehicle patrol services are a must. Keeping every square inch of your facility under observation can be a challenging (and expensive) prospect, but patrol vehicles and trained security guards are efficient ways to keep your property secure. Mobile patrols cover large areas with a fraction of the labor cost — there's no need to leave your facility vulnerable to save a buck!
Security Vehicle Patrol Services Represent a Clear Security Presence
When it comes to security, deterring potential threats can be incredibly beneficial. Many criminals prefer to take the easy route; unsecured, unmonitored properties with massive vulnerabilities and low foot traffic nearby can be the easiest to target. Uniformed security guards show potential intruders that your property won't be targeted without a fight, and patrol vehicles are an even clearer indication that your business isn't an easy hit. A visible security presence doesn't just deter vandals, trespassers, and thieves. Your visitors and employees will likely feel much more at ease with security officers nearby, particularly after dark. Security vehicle patrol services can reassure people as they walk between buildings, through parking lots, or around other isolated areas of your facility.
Mobile Patrol Officers Bring Fast Response Times and a Human Element to Your Facility
Protecting large facilities often requires a combination of various physical security measures: robust fences, access control systems, and ample lighting are just a few standard tools. Security cameras are a common feature for larger properties, but these systems can provide a false sense of security. Without a team of trained professionals to back them up, cameras just don't cut it. Security vehicle patrol services offer what standalone video monitoring systems cannot: a trained team of individuals who can respond quickly, effectively, and intuitively. There's simply no substitute for the human element that security guards can provide, and CES Security delivers the best! Contact us today to learn more about how to protect your facility from any threat.
CES is Dedicated to Serving Our Community
Since opening in 1975, we have been committed to serving businesses in the District of Columbia, Maryland, and Virginia. Our values include proactive communication, honesty, reliability, and quality. We also believe in paying unparalleled attention to detail, no matter which service you require us to provide.
Our services include the following: professional security teams for permanent, temporary, emergency and rapid-response support; around-the-clock patrols and management attention; concierge and hospitality staffing; and a dedicated mobile patrol service with associated staffing. Contact us for a free, professional consultation today! Call 443-471-7000. Don't forget to follow us on social media through Facebook, Twitter, and LinkedIn!