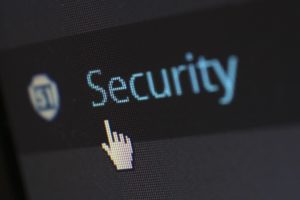 Security services take many forms. Cameras, guards, desk attendants, fences, and access control systems are all common tools in a facility's security strategy, and many of these protective measures share similar elements. Security guards are a uniquely versatile asset for property owners and managers, providing a human element to security services. Whether you choose to invest in stationary security guards, officers on foot patrol, or security patrol vehicles, you can expect to see these critical components of security services.
Security Services Professionals Observe and Assess
No matter what type of security strategy your team uses, observation and assessment are inherent. Security guards and lobby attendants are tasked with observing their surroundings constantly, picking up on anything that seems amiss. Security guards are also trained to assess certain elements throughout their patrols. They often look at entry and exit points, potential hiding places, vulnerable areas, and other aspects of physical security that are prioritized in the facility's security strategy.
Security Services Combine Continuity with Spontaneity
While continuity and consistency are key in security, spontaneity and unpredictability are equally important. Following a set standard for patrols and security checks ensures that no stone is left unturned and all areas are secure. Still, security guards must also add a bit of variety to their patrol routes and routines. Without changes in patrol routes, criminals and bad actors can anticipate a guard's movements and get around them. Security services professionals must strike a balance, keeping standards high while also keeping criminals guessing.
Security Services Provide a Visual Presence
A particularly valuable component of security services is the visual presence that uniformed security guards and patrol vehicles provide. The clear presence of security services on a property can instantly deter would-be thieves, vandals, and trespassers — criminals typically try to avoid detection at all costs. Security services professionals can also offer a reassuring presence for guests and employees. Security guards in uniform provide an obvious point of contact for safety and security issues, and many visitors and working professionals feel more at ease when they know that protection is nearby.
CES is Dedicated to Serving Our Community
Since opening in 1975, we have been committed to serving businesses in the District of Columbia, Maryland, and Virginia. Our values include proactive communication, honesty, reliability, and quality. We also believe in paying unparalleled attention to detail, no matter which service you require us to provide.
Our services include the following: professional security teams for permanent, temporary, emergency and rapid-response support; around-the-clock patrols and management attention; concierge and hospitality staffing; and a dedicated mobile patrol service with associated staffing. Contact us for a free, professional consultation today! Call 443-471-7000. Don't forget to follow us on social media through Facebook, Twitter, and LinkedIn!