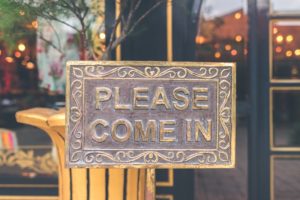 Businesses of all kinds have faced unexpected hurdles this year. From government-imposed restrictions and public health concerns to staffing issues and supply chain disruptions, 2020 has been a difficult year for companies in every sector. Although the future is anything but certain, business owners and managers are hard at work to ensure that 2021 is a brighter year for business. Still, there are a few challenges that companies will have to navigate in the new year — bringing business back to where it was before the shutdown can be incredibly difficult, if not impossible. However, there are a few ways that business owners and managers can encourage customers to return. If your property's grand reopening was less grand than you'd hoped, consider adding security guards from CES Security to your roster.
Security Guards Can Help Enforce Public Safety Policies
With the COVID-19 pandemic still impacting many communities throughout the country, your customers and employees alike will likely have concerns regarding public health and safety. Security guards are a valuable addition to your team as you and your staff navigate business in the COVID-19 era. These authority figures can help enforce your facility's public health and safety policies, making your facility a safer place to be. Mask mandates and reduced capacity limits can be challenging to implement, but a uniformed security guard on-site makes noncompliance a much less desirable prospect.
Security Guards Provide a Reassuring Presence for Staff and Visitors
For customers and employees getting back into the swing of things, security guards can provide a reassuring presence: visitors can seek out security guards with questions, concerns, and requests for help. Security guards can also put your employees' minds at ease. With tensions running high nearly everywhere, customer confrontations and blow-ups have been making headlines. With a team of uniformed security guards nearby, your staff members can rest assured that they will be safe at work.
Security Guards Keep Criminals at Bay
The last thing you need as you try to ramp business back up is to suffer from theft or vandalism. Visible evidence of a crime or incident can reduce the confidence that your clients and staff members have in their safety while on the premises. Furthermore, vandalism and theft can be expensive to recover from, adding even more financial strain to businesses that are already struggling. Security guards act as a highly-visible crime deterrent, and their quick thinking and levelheadedness are an asset to any facility.
CES is Dedicated to Serving Our Community
Since opening in 1975, we have been committed to serving businesses in the District of Columbia, Maryland, and Virginia. Our values include proactive communication, honesty, reliability, and quality. We also believe in paying unparalleled attention to detail, no matter which service you require us to provide.
Our services include the following: professional security teams for permanent, temporary, emergency and rapid-response support; around-the-clock patrols and management attention; concierge and hospitality staffing; and a dedicated mobile patrol service with associated staffing. Contact us for a free, professional consultation today! Call 443-471-7000. Don't forget to follow us on social media through Facebook, Twitter, and LinkedIn!