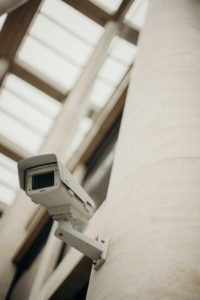 In these uncertain times, maintaining a robust facility protection strategy and adhering to access control protocols can be a challenge. With many businesses facing scaled-back operations and other massive changes, it is as important as ever to enforce security protocols and procedures. Here are a few things to consider adding to your facility protection strategy to help you maintain a secure facility.
1. Ensure That Your Perimeter Security Measures are Well-Maintained
The first step to effective access control is robust perimeter security. Make sure that any fences, gates, and other barriers are functional and properly maintained. You should also consider adding security cameras to your perimeter and any other key areas. Any doors or gates that lead to sensitive locations should be equipped with appropriate locks or alarm systems.
2. Keep a Log Book for Keys, Codes, and Equipment
If your facility utilizes different keys or codes to restrict access to certain areas, keep a logbook to keep track of who has access to what. Door codes are particularly useful for seeing which employees enter different areas. The same technique can be applied to valuable equipment. Keep a log for things such as tablets, laptops, and tools. When keeping track of keys and equipment, it is helpful to note when the item was checked out, the condition of the item, and when it was returned.
3. Utilize Desk Attendants and Security Guards
One of the most versatile tools for facility protection is people. Desk attendants and security guards can keep watch over your facility and keep an eye out for anything unusual. Having a trained team of professionals on-site to ensure that visitors or employees are not entering restricted areas is incredibly valuable in terms of access control. In addition, security guards can respond to emergencies that take place on your property and detect trespassers, vandals, or thieves.
4. Document Your Security Strategy and Protocols
Perhaps the most crucial part of any facility protection strategy is documentation. Which protocols and procedures should be set in stone to ensure the security of your facility? Keeping a written account of your security strategy can help your employees adhere to protocols more effectively, keeping your property and assets safe. If your security strategy needs work, contact the team at CES Security. Our experts have served countless clients in Maryland, Virginia, and the District of Columbia for over four decades, and our team is ready to help you stay protected.
CES is Dedicated to Serving Our Community
Since opening in 1975, we have been committed to serving businesses in the District of Columbia, Virginia, and Maryland. Our values include proactive communication, honesty, reliability, and quality. We also believe in paying unparalleled attention to detail, no matter which service you require us to provide.
Our services include the following: professional security teams for permanent, temporary, emergency and rapid-response support; around-the-clock patrols and management attention; concierge and hospitality staffing; and a dedicated mobile patrol service with associated staffing. Contact us for a free, professional consultation today! Call 443-471-7000. Don't forget to follow us on social media through Facebook, Twitter, and LinkedIn!