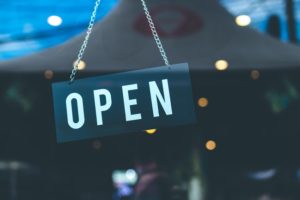 As people across Maryland, Virginia, and the District of Columbia continue to shelter at home, businesses are adjusting to closures and scaled-down operations. All facilities, whether deemed essential or not, have to keep security in mind while we all navigate this uncharted territory. Fortunately for business owners and facility managers in the region, CES Security's staff is working non-stop to offer much-needed security services to keep your property safe and protected.
A Stay-at-Home Order Might Not Keep Trespassers Away
You and your staff might be sheltering at home, but thieves, vandals, and trespassers are not taking the month off. They may take this chance to target your property while it is left unattended. Business closures give criminals a large window of opportunity, during which there are no customers or employees present, and they can strike undetected. By taking advantage of security services from CES Security, you can ensure that your facility has a security presence on-site throughout your business's closure or while your employees work remotely.
Security Guards Can Help Protect Your Assets and Staff
Not all businesses are closed during this time, and every facility should be in a heightened state of awareness regarding safety and security. Closed facilities are prime targets for thieves who are looking for equipment or other valuables, but burglaries can quickly turn catastrophic if your employees are present. Ill-intentioned criminals may strike out against your staff if they catch them by surprise. Whether your facility is closed, performing scaled-back operations, or open for business, a team of trained security guards from CES Security can help you deter criminals and keep the peace on your property.
Utilize Security Guard Services to Monitor Your Property
One of the most valuable aspects of security guard services during a business closure is the ability to keep tabs on your property without leaving home. Security guards can patrol your facility and keep an eye out for anything unusual. Vandalism, trespassing, and theft can all be deterred and attempts can be reported and addressed in a timely manner, even when you are not on site. If you are interested in security services for your business, the team at CES Security is working night and day and are available to answer your call. We provide top-notch security guard services to a wide range of clients in Maryland, the District of Columbia, and Virginia.
CES is Dedicated to Serving Our Community
Since opening in 1975, we have been committed to serving businesses in the District of Columbia, Virginia, and Maryland. Our values include proactive communication, honesty, reliability, and quality. We also believe in paying unparalleled attention to detail, no matter which service you require us to provide.
Our services include the following: professional security teams for permanent, temporary, emergency and rapid-response support; around-the-clock patrols and management attention; concierge and hospitality staffing; and a dedicated mobile patrol service with associated staffing. Contact us for a free, professional consultation today! Call 443-471-7000. Don't forget to follow us on social media through Facebook, Twitter, and LinkedIn!