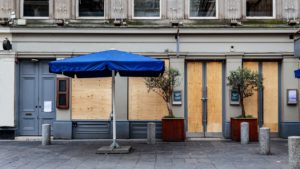 The flurry of drama and intrigue surrounding this year's election results seems to be the icing on the cake for 2020. A global pandemic and civil unrest have provided business owners with significant security concerns, and it appears as though nationwide tensions may not ease until well into the new year. Properties in and around Washington, D.C. must stay prepared and secure, and preemptive security measures are essential investments for business owners. Follow these facility protection tips to keep your property safe in the face of potential unrest, and be sure to contact the experts at CES Security for security services.
Work With Facility Protection Professionals Before You Need Them
When it comes to effective facility protection, proactivity is the name of the game. Working with a team of security experts before disaster strikes can help you ensure that your assets are protected when you need them to be. If this year has shown us anything, it's that security concerns can develop quickly and in unpredictable ways. Having a team of security professionals on standby can help you stay prepared and respond rapidly to new threats.
Develop Emergency Response Plans for Various Situations
While you can't plan for every contingency, you can certainly try. Part of a proactive security strategy involves developing emergency response plans for a variety of potential threats. Having these plans in place preemptively gives you, your staff, and your security team a blueprint to follow in the event of an emergency. These plans do not have to be unrealistically specific; while you may not know the exact reason for a future evacuation, for example, you can still prepare a plan to vacate your building in an orderly and safe manner. CES Security provides valuable security services for businesses throughout the Washington, D.C. area, and our experts will work with you to create a facility protection plan that meets your needs.
Utilize On-Site Security Personnel
One of the best preemptive facility protection measures that business owners and property managers can invest in is on-site security personnel. Security guards, mobile patrol officers, and lobby attendants can provide essential guidance in emergencies and serve valuable crime detection, customer service, and crime deterrent functions. Contact the team at CES Security today to learn how you can protect your facility from potential threats.
CES is Dedicated to Serving Our Community
Since opening in 1975, we have been committed to serving businesses in the District of Columbia, Maryland, and Virginia. Our values include proactive communication, honesty, reliability, and quality. We also believe in paying unparalleled attention to detail, no matter which service you require us to provide.
Our services include the following: professional security teams for permanent, temporary, emergency and rapid-response support; around-the-clock patrols and management attention; concierge and hospitality staffing; and a dedicated mobile patrol service with associated staffing. Contact us for a free, professional consultation today! Call 443-471-7000. Don't forget to follow us on social media through Facebook, Twitter, and LinkedIn!