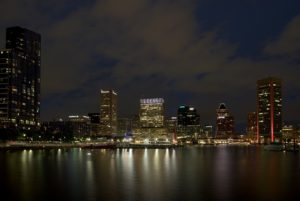 All kinds of facilities can experience a heightened risk of property crime at night. Thieves, trespassers, and vandals often take advantage of shadows and decreased foot traffic to make their moves, and business owners need to ensure that their properties are protected at all hours. Security guards, mobile patrol officers, and lobby attendants provide a valuable physical presence for all kinds of facilities, and overnight shifts allow for 24/7 asset protection.
Professional Help is Crucial for Asset Protection
Every business owner needs to consider asset protection at some level, but those without experience in physical security can require a bit of extra help to keep their equipment, goods, and data under lock and key. Security guards and professionals with experience developing effective security strategies are an invaluable asset. Still, some business owners try to minimize expenses by handling physical security in-house. This often results in costly and avoidable mistakes. Working with the security experts at CES Security can help business owners and managers avoid these preventable pitfalls.
Criminals Don't Respect Your Business Hours
One common oversight for business owners is the practice of only hiring security personnel to patrol the facility during business hours. While this approach may work for some properties, many facilities benefit significantly from all-night patrols. Criminals typically go after easy targets, and few things are easier than stealing goods from an unattended building. Even businesses with extended hours can benefit from all-night security services: employees and visitors will feel much safer after dark with security personnel around, especially when walking in remote areas.
How Asset Protection Solutions from CES Security Can Help
Every facility is unique, which is why CES Security offers a wide range of services. Lobby attendants are ideal for high-rise buildings and residential facilities, and they provide extra surveillance in addition to personalized customer service. Security guards can be stationed in place, follow established foot patrols, or use mobile patrol vehicles. No matter what form their patrol routes take, security guards are a vital part of asset protection. These trained professionals can help detect suspicious activity and perimeter breaches, deter criminals, and respond to situations on-site as they occur.
CES is Dedicated to Serving Our Community
Since opening in 1975, we have been committed to serving businesses in the District of Columbia, Maryland, and Virginia. Our values include proactive communication, honesty, reliability, and quality. We also believe in paying unparalleled attention to detail, no matter which service you require us to provide.
Our services include the following: professional security teams for permanent, temporary, emergency and rapid-response support; around-the-clock patrols and management attention; concierge and hospitality staffing; and a dedicated mobile patrol service with associated staffing. Contact us for a free, professional consultation today! Call 443-471-7000. Don't forget to follow us on social media through Facebook, Twitter, and LinkedIn!