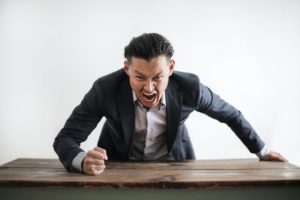 When business owners and property managers consider facility protection strategies, they often focus on mitigating outside threats. However, not all threats are from outside sources. Workplace violence is a significant facility protection concern. Employees and clients can present particularly challenging threats for security professionals to manage due in no small part to their knowledge of the facility's layout and existing security strategies. Fortunately, business owners and security professionals have a few tools at their disposal regarding workplace violence. A proactive approach to workplace violence is vital for all kinds of properties, and these facility protection tips can help!
Background Checks are a Crucial (and Often Overlooked) Aspect of Facility Protection
How well do you know your new employees? Taking a proactive approach to workplace violence can start during the hiring process. A thorough and detailed vetting process can take time, but it can also help employers detect applicants with histories of violent offenses or volatile behavior.
Work with Your Security Team to Establish a Termination Protocol
The hiring process isn't the only aspect of proactive facility protection left up to business owners and managers. Creating and following a comprehensive termination protocol is a small step that can save lives. When laying off employees, managers should take all necessary precautions to deter aggressive activity, maintain a calm environment, and keep themselves and other employees safe. Communication is vital — terminated employees should have access to sensitive information and facility areas blocked immediately after termination, and security personnel must be made aware of any potential issues. In some situations, it may be appropriate to have security guards nearby when an employee is terminated.
Invest in Access Control Solutions
A robust access control system is another tool that can bolster facility protection efforts and save lives. Blocking employee access to certain areas can help stop workplace violence in its tracks, keeping other employees and assets protected.
Consider Security Guards and Desk Attendants for Facility Protection
Finally, business owners and managers should invest in security guards and desk attendants for their properties. These professionals can help detect suspicious behavior, both from visitors and employees. Even just the presence of security guards and desk attendants can help discourage acts of violence. Security guards can provide backup in tense situations, maintain a calm atmosphere, and cooperate with first responders in the event of a workplace violence incident.
CES is Dedicated to Serving Our Community
Since opening in 1975, we have been committed to serving businesses in the District of Columbia, Maryland, and Virginia. Our values include proactive communication, honesty, reliability, and quality. We also believe in paying unparalleled attention to detail, no matter which service you require us to provide.
Our services include the following: professional security teams for permanent, temporary, emergency and rapid-response support; around-the-clock patrols and management attention; concierge and hospitality staffing; and a dedicated mobile patrol service with associated staffing. Contact us for a free, professional consultation today! Call 443-471-7000. Don't forget to follow us on social media through Facebook, Twitter, and LinkedIn!