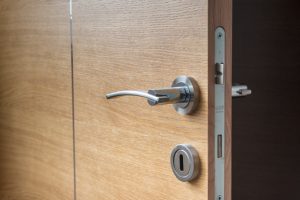 Perimeter protection, access control, and on-site security services are crucial aspects of a facility's physical security. Adequate asset protection is dependent on a well-rounded and well-informed set of security strategies, but business owners and facility managers often have their work cut out for them. These four physical security risks are some of the most common challenges when it comes to asset protection and access control. Fortunately, the security services professionals at CES Security are here to help!
Asset Protection Challenge #1: Blind Spots
Good visibility is key when it comes to asset protection. Security guards and cameras must be able to see every inch of your property to detect trespassers and thieves. Would-be criminals can also be discouraged by properties with nowhere to hide. Work with a team of security services professionals to assess your facility's blind spots and create a plan to address them. Utilizing security officers and mobile patrols is a great way to make sure that every corner of your property is monitored.
Asset Protection Challenge #2: Social Engineering
Social engineering (or manipulation based on social norms) is a common tactic for trespassers, vandals, and thieves who wish to gain access to restricted areas. Instead of hiding, criminals using social engineering tactics rely on social norms and cues to gain entry. This can include strategies like following an employee toward a locked door and hoping they'll hold the door open after them, approaching a secure area with confidence, or seeking access under false pretenses. While your employees may fall for these tricks, a team of professional security guards and desk attendants are trained to follow all access control protocols and watch for suspicious behavior.
Asset Protection Challenge #3: Poor Visitor Tracking
Do you have systems in place to keep track of visitors? Without adequate visitor tracking and identification, you may not have easy access to vital information in the event of theft, fires, or other emergencies. When you know who is on your property and why, you can keep a better handle on your assets and secure areas.
Asset Protection Challenge #4: Stolen Keys or Identification
While locked doors and electronic access control systems are vital, they can be avoided easily using stolen keys or identification. An in-person security presence is a crucial supplement for these types of access control measures. Stationing security guards or desk attendants on your property is an excellent way to detect trespassers.
CES is Dedicated to Serving Our Community
Since opening in 1975, we have been committed to serving businesses in the District of Columbia, Maryland, and Virginia. Our values include proactive communication, honesty, reliability, and quality. We also believe in paying unparalleled attention to detail, no matter which service you require us to provide.
Our services include the following: professional security teams for permanent, temporary, emergency and rapid-response support; around-the-clock patrols and management attention; concierge and hospitality staffing; and a dedicated mobile patrol service with associated staffing. Contact us for a free, professional consultation today! Call 443-471-7000. Don't forget to follow us on social media through Facebook, Twitter, and LinkedIn!