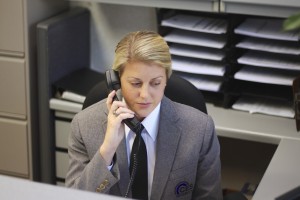 How secure is your commercial business? If you are concerned that your business needs a security presence, you should consider investing in a security guard service. It will give you peace of mind that your business is being monitored for various types of criminal activity. When it comes to security and protection, you can never be too careful. With that said, we have compiled a few signs that your business needs a security guard presence.
You Have Safety Concerns
Many business owners are concerned about the area surrounding their business. Many businesses invest in a security guard service to monitor the activity in their parking lot. It can be difficult to spot criminal mischief at night with only security cameras. Commercial business owners need to understand that an unprotected lot can be a recipe for disaster. By leaving your lot unprotected, you are leaving the door open for theft and vandalism. A security guard who patrols your lot will help to keep it safe and secure during all parts of the day and night.
You Are Experiencing Retail Theft
One of the best ways to prevent retail theft is to have a security guard on site. A thief is going to think twice about trying to shoplift if they see security personnel. A trained security guard will also always be on the lookout for any suspicious activity within your commercial space. For instance, they should take note of any person who demonstrates nervous or anxious behaviors. Security guards know how to handle these situations and will keep your business protected.
Your Business Is In A Heavy Crime Area
It is important for business owners to understand the levels of crime in their areas. No matter where your business is located, it is important to be aware if there are high levels of crime. For instance, it may be possible that there are high numbers of theft in and around where your business is located.
CES is Dedicated to Serving Our Community
Since opening in 1975, we have been committed to serving businesses in the District of Columbia, Virginia, and Maryland. Our values include proactive communication, honesty, reliability, and quality. We also believe in paying unparalleled attention to detail, no matter which service you require us to provide.
Our services include the following: Professional security teams for permanent, temporary, emergency and rapid-response support; around-the-clock patrols and management attention; concierge and hospitality staffing; and a dedicated mobile patrol service with associated staffing. Contact us for a free, professional consultation today! Call 443-471-7000.  Don't forget to follow us on Social Media through Facebook, Twitter, Google+, and LinkedIn!