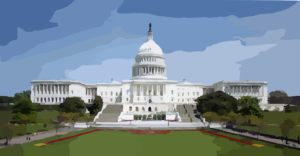 With protests ramping up throughout the country, businesses in the nation's capital should consider boosting their existing security measures as we head into autumn. The tension surrounding police uses of force, the COVID-19 pandemic, our nation's Supreme Court, and the upcoming election are bound to escalate over the coming months. Frustrated citizens on all sides of each issue are taking to the streets to voice their dissent, often peacefully. Still, commercial property owners have the right and responsibility to keep their facilities, employees, and visitors safe and protected. Security guards and other services from CES Security are an excellent investment for commercial properties in Washington, D.C., and these tips can help business owners prepare for potential protests and civil unrest.
Plan for Every Contingency
While 2020 has been one unpredictable disaster after another, commercial property owners in Washington, D.C. can still work to create a comprehensive emergency preparedness strategy. Working with a security services provider to develop emergency response plans for on-site medical emergencies, protests, natural disasters, and other events can help business owners, security guards, and employees stay calm under pressure. Having a general plan of action to follow during periods of civil unrest (no matter the cause) can help facilities remain secure.
Invest in Security Guards and Reinforce Physical Security Measures
Security guards are an essential expenditure for all kinds of businesses, particularly those in high-traffic areas of our nation's capital. Professional security officers serve a wide range of functions, from acting as visual crime deterrents and addressing crime to enforcing access control policies and providing assistance to visitors and staff. At CES Security, our security guards are trained to remain focused, alert, and professional. Our guards can be stationed in place, follow foot patrol routes, or utilize patrol vehicles. In addition to hiring security guards, business owners should consider inspecting and maintaining fences, security cameras, and access control systems.
Consider Communication and Public Health
Having a clear plan of action for protests, natural disasters, and other emergencies is critical, but plans are only useful if they can be understood and followed quickly. Business owners should work with experienced security professionals to develop their security strategy, create clear protocols and instructions, and ensure that employees and security staff understand what to do in an emergency. Because of the COVID-19 pandemic, security experts and business owners must consider public health concerns when developing security strategies. Security checkpoints and surveillance systems may be compromised due to widespread mask use, and security guards and employees must be able to perform their duties as safely as possible.
CES is Dedicated to Serving Our Community
Since opening in 1975, we have been committed to serving businesses in the District of Columbia, Maryland, and Virginia. Our values include proactive communication, honesty, reliability, and quality. We also believe in paying unparalleled attention to detail, no matter which service you require us to provide.
Our services include the following: professional security teams for permanent, temporary, emergency and rapid-response support; around-the-clock patrols and management attention; concierge and hospitality staffing; and a dedicated mobile patrol service with associated staffing. Contact us for a free, professional consultation today! Call 443-471-7000. Don't forget to follow us on social media through Facebook, Twitter, Google+, and LinkedIn!