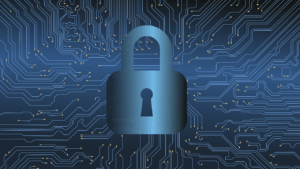 When it comes to facility and asset protection, most people think of physical and digital security concerns as entirely separate. However, physical security can have a significant impact on a company's information and digital assets. Cybersecurity threats are not the only ones that can bring a business to a grinding halt; things like theft, vandalism, and access control breaches can have significant impacts on a company's digital infrastructure and information management systems. Fortunately, many real-world threats can be deterred with physical security measures like security guards and mobile patrols. Consider these points when developing an asset protection strategy for your business and get help from the experts at CES Security.
Assessing the Vulnerability of Digital Assets
While a cybersecurity expert is a go-to resource for securing your information in the digital realm, a security services company should be your first call in protecting your servers, files, and other physical data storage systems. The first step in addressing vulnerabilities in your asset protection plan is identifying sensitive information that your business handles or stores on-site. Things like business plans, contracts, employee files, and applications can hold a plethora of valuable information. Your company's clients and employees rely on your business's asset protection strategy to ensure their addresses, banking information, and other data are kept away from prying eyes. Your company may store confidential documents in either digital form or hard copies, and knowing where this valuable information resides and how it can be accessed is critical.
Best Practices for Information and Digital Asset Protection
There are plenty of ways for business owners to secure their company's data, and the methods you choose will depend on your industry and the most likely risks for your particular property. Things like fires, water damage, petty theft, and targeted attacks are all potential threats to a company's information and digital assets. Your security services company must work with you to determine which of these threats are within the realm of possibility and how best to mitigate them.
Adding Security Guards and Desk Attendants to Your Asset Protection Strategy
Security guards, desk attendants, and other specialized personnel are a standard tool for asset protection, but they can also be incredibly valuable in securing information and digital assets. Access control is critical in maintaining security for server rooms, file storage, and other places where sensitive data is stored. Security guards can be useful in deterring thieves and detecting any intrusions, while desk attendants can help ensure that your facility's access control protocols are followed. If your business needs an updated asset protection strategy, contact the team at CES Security today.
CES is Dedicated to Serving Our Community
Since opening in 1975, we have been committed to serving businesses in the District of Columbia, Maryland, and Virginia. Our values include proactive communication, honesty, reliability, and quality. We also believe in paying unparalleled attention to detail, no matter which service you require us to provide.
Our services include the following: professional security teams for permanent, temporary, emergency and rapid-response support; around-the-clock patrols and management attention; concierge and hospitality staffing; and a dedicated mobile patrol service with associated staffing. Contact us for a free, professional consultation today! Call 443-471-7000. Don't forget to follow us on social media through Facebook, Twitter, and LinkedIn!