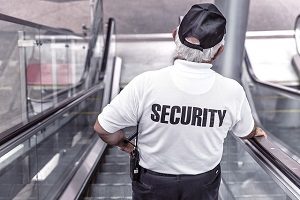 Do you want to improve the security of your business? As the year is wrapping up, now is an excellent time to look for ways to make your business as safe and secure as possible. One of the best ways to do this is to hire a trusted security company like CES Security. Keep reading and discover a few best practices for hiring a security company in 2019.
Ask Questions
It is always important to ask questions when you are hiring any service provider for your business.  Hiring a security guard company in 2019 is an important investment that should be given serious consideration. A team of highly trained security guards will help to keep your employees, building, and assets secure. When it comes to keeping your business safe,  remember that all of your questions are good questions.
Examples Of Questions To Ask Before Hiring A Security Guard Company
-Are your security guards properly licensed and insured?
-What training do your guards have?
-Are your guards armed or unarmed?
-Do you offer around-the-clock patrols?
-Do you offer event security?
-What other businesses do you currently serve?
-How would your security team react if we were to receive a threat?
-How will your security guards keep our parking lot secure?
Speak With Other Business  
One of the best ways to ensure you are choosing a good security guard company is to speak with other businesses who have used the company's services. It is a good idea to look up online reviews and ask for a list of references to ensure you are hiring a reputable company to secure your business.
Consider The Needs Of Your Business
Every business has different needs when it comes to security. Before you choose a security guard company, you should be clear about what your business needs from its future security personnel. For example, while some businesses need around-the-clock patrols, it may not be necessary for your type of business. Another important consideration would be how you want your security guards to handle emergency situations.
CES is Dedicated to Serving Our Community
Since opening in 1975, we have been committed to serving businesses in the District of Columbia, Virginia, and Maryland. Our values include proactive communication, honesty, reliability, and quality. We also believe in paying unparalleled attention to detail, no matter which service you require us to provide.
Our services include the following: Professional security teams for permanent, temporary, emergency and rapid-response support; around-the-clock patrols and management attention; concierge and hospitality staffing; and a dedicated mobile patrol service with associated staffing. Contact us for a free, professional consultation today! Call 443-471-7000.  Don't forget to follow us on Social Media through Facebook, Twitter, Google+, and LinkedIn!