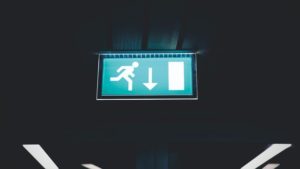 While the COVID-19 pandemic has been dominating news and media outlets for the last few months, business owners and facility managers know that effective emergency preparedness requires planning for a wide range of contingencies. Crisis management can be incredibly difficult for properties that are unprepared, but planning ahead and enlisting the help of experienced security guards can help your facility weather any storm. This week, we explore the vital role that security guards and expert planning play in crisis management. At CES Security, we are proud to offer security guards and other services to help our clients stay prepared.
Plan Ahead With Your Security Services Team
The first step to any effective emergency response or crisis management effort is to have a set of plans and protocols in place for a variety of situations. Working with a team of security experts can allow you to anticipate potential emergencies, determine necessary action during these events, and compose a strategically-sound set of protocols for your security team and other staff to follow. From fires and floods to robberies and violent crime, your facility should be prepared to face any challenge in a way that protects your people and property.
Assess Your Facility's Vulnerabilities, Assets, and Areas of Risk
When developing crisis management protocols, it is crucial to scrutinize various aspects of your facility, its assets, and its vulnerabilities. Determine what threats are the most likely, which valuables need to be protected, and how you can prepare. Bolstering your physical security, access control, and information management measures ahead of time can make crisis management much easier. Work with an experienced security services provider to assess the state of your facility and implement changes ahead of any disasters to ensure that you can effectively manage future crises.
Utilize Security Guards to Maintain Order and Execute Plans
Finally, one of the best tools in crisis management is a trained and knowledgeable staff of security guards. Implementing patrols ahead of any incidents is a proactive way to secure your facility, and having security guards in place during a crisis can help maintain order during the chaos. Security guards from CES Security are trained to stay calm under pressure, act promptly, and keep a vigilant eye on their surroundings. Ensuring that your security guards and other staff are aware of the protocols in place for various emergencies is an invaluable step towards effective crisis management.
CES is Dedicated to Serving Our Community
Since opening in 1975, we have been committed to serving businesses in the District of Columbia, Virginia, and Maryland. Our values include proactive communication, honesty, reliability, and quality. We also believe in paying unparalleled attention to detail, no matter which service you require us to provide.
Our services include the following: professional security teams for permanent, temporary, emergency and rapid-response support; around-the-clock patrols and management attention; concierge and hospitality staffing; and a dedicated mobile patrol service with associated staffing. Contact us for a free, professional consultation today! Call 443-471-7000. Don't forget to follow us on social media through Facebook, Twitter, Google+, and LinkedIn!